---
Beijing Dongcheng District will expand paid sharing of parking spaces this year
---
[Beijing News, January 5] The third session of the 17th People's Congress of Dongcheng District held the second press conference this morning (January 5). Wang Pinjun, Secretary of the Party Leadership Group and Director of the Urban Management Committee of Dongcheng District, introduced that in 2023, Dongcheng District will implement the construction of three municipal roads in Wangtan District, expand the paid sharing of parking spaces, and plan to add 600 staggered shared parking spaces.
In 2022, the space under the Yonghe Palace Bridge in Dongcheng District became the first pilot project for upgrading the space under the bridge completed and put into use in the city. The construction of the Chongwenmen Business District Slow Moving System Demonstration Area has been completed, and 720 shared parking spaces have been added throughout the area. Wang Pinjun introduced that in deepening traffic management and improving road travel, this year, the Jingtai Road Project will be launched, the construction of three municipal roads in the Wangtan area will be implemented, the collection of road projects such as handkerchief hutong will be promoted, and a batch of branch roads will be completed and opened to traffic. Complete the construction and delivery of the roadside parking phase III project, promote the construction of three-dimensional parking facilities, expand the paid sharing of parking spaces, and plan to add 600 staggered shared parking spaces. Promote night reflective facilities on roads above branch roads throughout the district to improve traffic safety.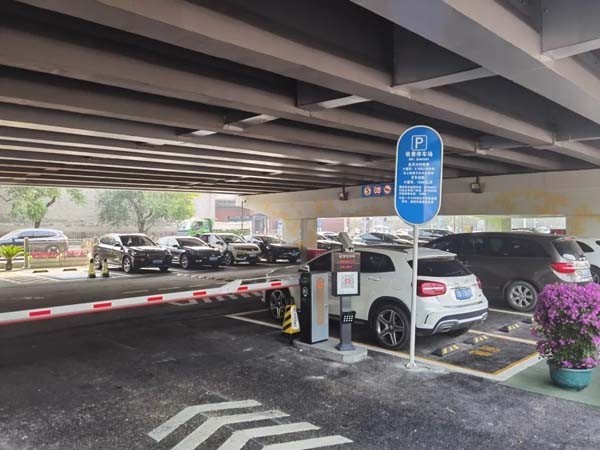 "We will coordinate efforts to protect the landscape and improve people's livelihood, drive the vitality of the neighborhood, and let citizens share the results of quality improvement." Wang Pinjun said that this year, environmental improvement projects such as Chaoyangmen North South Street and Chaofu Road (Dongcheng Section) will be launched, and environmental improvement projects such as Gulou East Street (Phase II), Donghuamen Street, and Wudaoying Hutong will be implemented, promoting the access of overhead lines in the Andingmen area and Xicaoshi Street to the ground, Completed the appearance of 17 "beautiful courtyards". Create a "basically no illegal construction area", plan to demolish about 50000 square meters of illegal construction in stock, and maintain dynamic clearing of road occupation operations, unlicensed operations, and illegal "opening walls and holes".
At the same time, we will implement key river and lake water quality improvement projects, maintain the stability of the municipal assessment section of surface water and meet the standards, launch the landscape improvement project of the southern moat river system and open up three breakpoints on the Binhe Road, creating a convenient and accessible hydrophilic leisure landscape belt. Vigorously advocate water conservation, promote the "Light Bottle Action", and replace more than 5000 sets of water-saving appliances for households within the jurisdiction.