---
Nantong Gangzha district administration committee leaders came to our research guidance
---
Salutary influence of Education
"When the rain comes, when spring comes."". In March 20th, in the continuous spring rain, the Golden Delicious shares ushered in the cordial solicitude and guidance of the leaders of the Gangzha district administration committee.
CMC Secretary Wang Bin led the team, a team of three members of our company conducted a comprehensive visit, inspection and detailed discussion. The company marketing director and assistant general manager Wang Lei Yu Zhihua warmly received the visiting leaders, and introduces and report detailed on the company's development, corporate culture, brand building, corporate development planning etc..planning etc..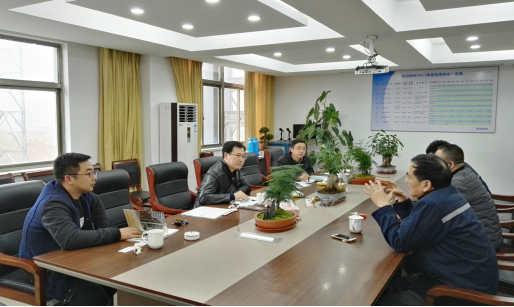 Wang Bin Secretary of the golden shares in recent years the pace of development, business philosophy, brand influence and other aspects fully affirmed and put forward higher requirements, at the same time, the new plant construction planning, approval procedures, project schedule, status of funds to a high degree of attention and actively give advice and suggestions, communication and coordination, to help enterprises solve problems and difficulties.
Secretary Wang Bin fully optimistic about the prospect of the industry look far ahead from a high plane, and the development of enterprises, for the future direction of development, our company equity restructuring, three new board listing plan are put forward guidance, to encourage companies to continue to become bigger and stronger.
Salutary influence of education, silent. At the beginning of the new year, gold crown shares have repeatedly welcomed the government's leading research guidance. I believe in the government departments at all levels of care and help correct guidance, all the hard work of employees in golden delicious, golden delicious, shares hardships will go forward, create more brilliant tomorrow.