---
Liu: 2017, the integration year of China's parking Market
---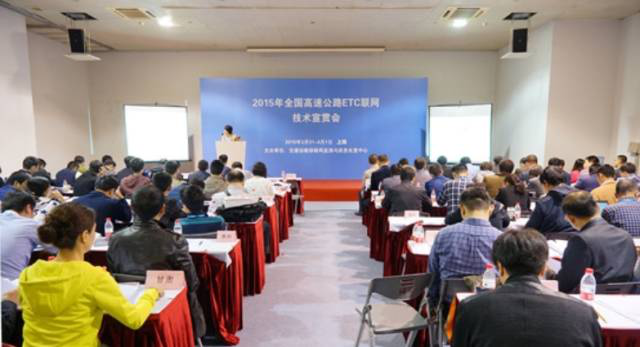 On May 5, 2017, vice chairman of China City Public Transportation Association Secretary General Liu cited by the Intelligent Transportation Society of China invited to participate in the "2017 Shanghai International Traffic Engineering Exhibition", "traffic in the development of electronic payment Forum on" China city parking development situation analysis "keynote speech.
In a speech for Liu said: "2015 is China's car industry development" in the first year, Premier Li Keqiang chaired a State Council executive meeting on the proposed "to reform initiatives to promote the market to play a greater role, to accelerate the deployment of electric vehicle charging infrastructure and accelerate the construction of city parking lot", since then, the development of the parking industry is pushed to the central level. By 2016, China's parking industry development "policy", according to statistics, from the national level, have issued a 15 industry policy including land, finance, price, industry management, from the local level, 31 provinces, more than 80 city issued more than 150 policy with a set of documents. By this year, I see it as a "consolidation year" in the parking market". Parking from the central to the local government attaches great importance to the development of the industry, the parking policy increasingly perfect, but the present situation of the parking market is small and scattered, the market concentration is not high, in the power of capital, the market to the integration period.
This forum, the experts in the field of traffic electronic payment hot spots, difficulties, pain points and other issues were discussed in depth, and put forward a variety of views and suggestions. The Ministry of transport road network monitoring and Emergency Response Center Deputy Director Wang Gang said, in the future work, and we will work together, with the in-depth study of customer service demand, mining industry internal demand, and actively explore, to jointly promote the ETC multi domain system development application, promote transportation electronic payment industry to progress. To provide the best service for travelers.
Background introduction of Shanghai international traffic engineering exhibition 2017
"2017 Shanghai international transportation engineering and intelligent transportation technology and Design Exhibition" is jointly sponsored by the Ministry of Transport Science Research Institute, Amsterdam RAI International Exhibition Company of Holland and China intelligent transportation association.
The exhibition opened in 2007, has been successfully held for ten times, and constantly promote the popularization and application of new ideas, new technologies, new products, to improve traffic engineering, intelligent traffic areas at home and abroad exchange and cooperation, accelerate transportation plays a positive role in the science and technology popularization and transformation. It has gradually grown into the Asia Pacific region's largest transportation engineering and intelligent transportation professional association.