Company Profile
---
Jiangsu Jinguan Parking Industry Co., Ltd. (formerly known as Jiangsu Jinguan Multi-Story Parking System Engineering Co., Ltd.) was established in 2005, and it's the first private high-tech enterprise which is professional in research and development of multi-story parking equipment, parking scheme planning, manufacturing, installation, modification and after-sale service in Jiangsu Province. It's also a council member of parking equipment industry association and AAA-Level Good Faith and Integrity Enterprise awarded by the Ministry of Commerce.
Introducing, digesting and integrating the world's latest multi-story parking technology, the company releases more than 30 kinds of multi-story parking equipment products including horizontal movement, vertical movement (tower parking garage), elevation and sliding, simple elevation and automobile elevator. Our multilayer elevation and sliding parking equipment has won good reputation in the industry due to advanced technology, stable performance, security and convenience. Our tower elevation and sliding parking equipment have also won "Excellent Project of Golden Bridge Prize" awarded by China Technology Market Association, "High-tech Technology Product in Jiangsu Province" and "Second Prize of Scientific and Technological Progress in Nantong City". The company has won more than 40 various patents for its products and it has been awarded multiple honors in consecutive years, such as "Excellent Marketing Enterprise of the Industry" and "Top 20 of Marketing Enterprises of the Industry ".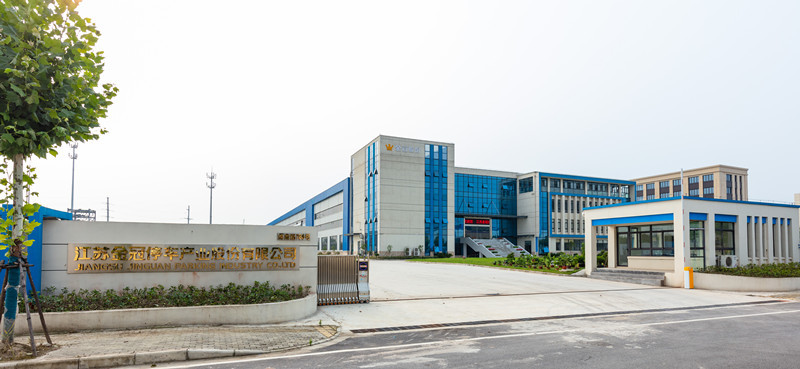 Jiangsu Jinguan owns standardized workshops, various kinds of large precision processing equipment and professional inspection and testing instruments. During the process of development, our enterprise also receives and cultivates a group of technicians with senior and medium professional titles and different professional engineering and technical personnel. Our company has also established cooperation with multiple universities in China, including Nantong University and Chongqing Jiaotong University, and established "Manufacturing, Teaching and Research Base" and "Postgraduate Research Station" consecutively to provide constant and forceful guarantees for new product development and upgrading. Our company owns a professional after-sale team and our service networks have covered all performance projects without blind spots so as to provide timely solutions for our customers.
After years of efforts, the projects of our company have been widely spread in 66 cities of 27 provinces, municipalities and autonomous regions in China. Some products have been sold to more than 10 countries such as USA, Japan, New Zealand, South Korea, Russia and India.
Jiangsu Jinguan always adheres to the principle of improving reputation of "Jinguan" brand in market by high quality of products and services, actively pushes forward construction of parking industrialization centered on parking equipment so as to give comfortable homes to cars and make parking a simple and happy thing. By endless efforts of Jinguan personnel, "Jinguan" will become the most trustworthy brand in parking industry!